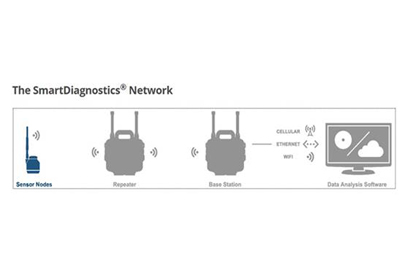 We help our customers understand the condition of their equipment and better predict when to perform service.
SER's SMARTdiagnostics monitoring systems can greatly enhance your efforts towards increased machine up-time, productivity, reduced maintenance and repair costs.
The system is designed to be customizable and configurable for use in a variety of applications such as vibration monitoring of pumps, fans and compressors.